A Beginner's Guide to Knowing God
This post may contain affiliate links. Read my full disclosure to learn more.
It's easy to run from God. We do it all the time. We try to fill our lives with other things, so we don't have to deal with Him. But what if we stopped running and started seeking Him out? What if we got to know Him on a personal level?
Saved at a young age, I grew up in church. But even surrounded by believers, I didn't really know who God was. Bible stories were always so interesting to hear, and I loved memorizing verses because it would get me rewards at Wednesday night Awana club. But I never understood the full meaning of why it's important to know God.
It wasn't until later in life that I finally grasped who He is. And now that I know Him for myself, there's nothing else I want more than to share His love with others. Yes, sometimes I doubted Him or didn't understand why things were happening in my life, but through it all, God was always there guiding me and showing me His love.
What it Means to Know God, and Why We Should Want to Know Him
Knowing God is the most important thing a person can do in their life. Without knowing Him, it's difficult to understand why we are here and what our purpose is. But when we come to know Him, everything makes sense. We learn He loves us no matter what we have done, and that through Him we can overcome anything.
God desires for us to come to know Him, not because He needs us, but because He loves us. When we become friends with God, it changes everything. We can trust Him with our lives, and we can rely on Him to guide us through anything. And because He loves us, we want to share that love with others. We want them to know how much God loves them, too.
People might think that knowing God is all about having a perfect life and never experiencing pain or suffering. But that's not true at all. In fact, God allows tough times so that we can grow closer to Him. And He's always with us, even when we're going through the darkest of days.
Another misconception is that knowing God is boring or restrictive. But it's quite the opposite! When you know God, you have a relationship with the most interesting person ever. And because He loves us, He doesn't want us to be limited in what we can do; He wants us to be free to live life to the fullest!
So, if you're curious about knowing God, don't hesitate to reach out to Him. He's waiting for you with open arms!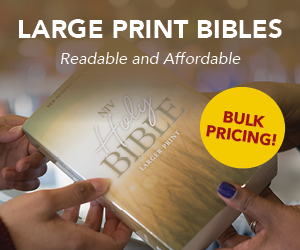 How to Go About Knowing God
Knowing God is not a hard task. He desires us to have a relationship with Him, and to do that, we must get to know Him. He is interested in our lives and what we are going through and wants us to come to Him with everything.
No matter what, He is there for us.
We can learn about God through the Bible, which tells us about His character and His plan for our lives. Prayer is also a great way to get to know God better, as it allows us to communicate with Him directly. And finally, spending time with other believers who know and love God is a great way to grow in our own faith.
Benefits of Knowing God
The benefits of knowing God are innumerable. He is our creator and sustainer, and He offers us eternal life through Jesus Christ. When we know Him personally, we have a relationship with the most loving and compassionate being there is. He cares for us and wants what's best for us, even when we can't see it ourselves.
God also provides us with strength and guidance during difficult times. No matter what we're facing, we can always turn to Him for support. His Word is a light in the darkness, and it offers hope and healing no matter what situation we find ourselves in.
Ultimately, the greatest benefit of knowing God is that we get to spend eternity with Him in heaven. What could be better than that? If you haven't already, I invite you to come to know God yourself. He is waiting with open arms!
Common Questions About Knowing God
How do we know we know God?
We know we know God because, through everything – the good times and the bad – He has always been there for us. He is our constant companion, and no matter what, we can rely on Him. We may not understand why things happen, but we can trust that God has a plan for us and is always working for our good.
What is the difference between the knowledge of God and knowing God?
The knowledge of God is simply having information about Him. It can be from reading the Bible, listening to sermons, or hearing stories about Him from others. But knowing God is different. It's when you have a personal relationship with Him where you can talk to Him, and He talks to you. You know God not just as an idea or concept, but as someone who loves you and wants to be involved in your life.
What is the importance of knowing God?
God is our Creator, and He has a plan for each one of us. He desires us to come to know Him personally and have a relationship with Him. When we know God, we can trust Him to guide us through life's challenges and give us the strength to overcome them. We can also find comfort in knowing that God loves us unconditionally and is always there for us.
Where does knowledge of God come from?
Knowledge of God comes from spending time with Him. Reading the Bible, praying, and going to church are all ways to get to know God better. But it's also important to spend time with Him in personal prayer and reflection. When we spend time with God, we see His love and His plan for our lives more clearly. We also learn how to trust Him, no matter what life throws our way.
How does knowing God affect our lives?
Knowing God affects our lives in so many ways! First, when we know Him, we have a personal relationship with our creator. God knows us and loves us unconditionally. And because of that love, He desires to have a relationship with us–one where we can come to Him with anything and everything. He also wants to use us to help others come to know Him, too.
God's Word is full of promises that apply to our lives. When we read it and apply it to our lives, it transforms us into His likeness. We become more compassionate, kind, patient, etc. And as we grow in our relationship with Him, we also become more like Jesus. This is something that should excite us and spur us on to want to know Him even more!
Knowing God gives us purpose and meaning in life. We no longer must wander around aimlessly or be searching for something to make us happy. Instead, when we know Him and what He has planned for us, we can find genuine joy and satisfaction in life. Nothing else compares to knowing and living for God!
What happens when we know God?
When we know God, we have a relationship with Him. We can talk to Him, and He listens. He is always there for us, no matter what we are going through. We can also rely on Him to help us through anything. Knowing God is the best thing anyone could ever do!
How does God communicate with us?
God communicates with us through His Word, the Bible. He also communicates with us through prayer and through His creation. We can see His love and care for us throughout everything He has made. And by spending time in Scripture and in prayer, we can grow to know Him better and hear what He is saying to us.
Closing Thoughts: Why it's Important to Know God
There's simply no way to put into words all the reasons it's so important to know God. But if I had to try, I would say that knowing Him is the key to having a life full of purpose and meaning. When we know who God is and what He has done for us, it changes everything.
We no longer search for happiness or purpose in this world because we already have it in Him. And not only that, but by knowing God, it gives us the ability to connect with Him and experience His love firsthand. There's nothing else in this world that can compare to that.
So, if you're reading this and you don't yet know God, I urge you to take the time to get to know Him. He is so worth it!